Villas to rent
×
15% discount for all bookings of 3 nights or more in July and August, 2017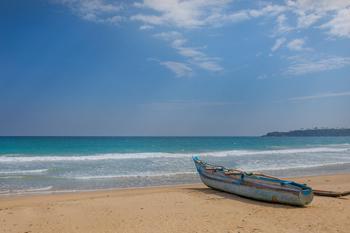 USD 350 - 650
The Teak House
A lovely two bedroom house made from teak in well maintained gardens close to Tangalla. A stunning beach ...
×
Exclusive use at USD330 per night from Aug 21 - Dec 17, 2017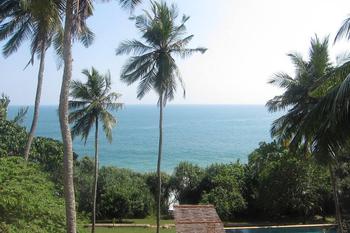 Special Offer
USD 450 - 700
Ocean View House
A modern house designed to take advantage of ocean views and outdoor living. 3 bedrooms all with ocean ...
×
May and June - 33% drop - minimum 3 nights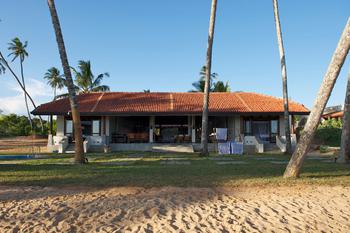 USD 450
Aaloka Villa
A 3 bedroom (2 dls and 1 bunk with 6 beds) family beach villa located on a long ...
×
15% discount for all bookings in March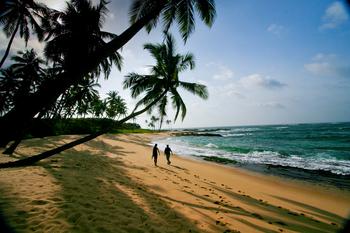 USD 500 - 900
Walatta House
A unique villa that is a superb example of contemporary design with 3 bedrooms. Partially submerged into the ...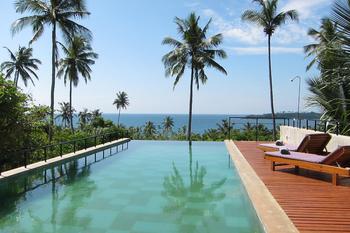 USD 650 - 1,200
Kadju House
An unusual architectural luxury 4 bedroom hilltop villa offering exceptional views out to sea from its roof top ...
×
33% discount for stays of 3 nights or more until Aug 31st, 2017.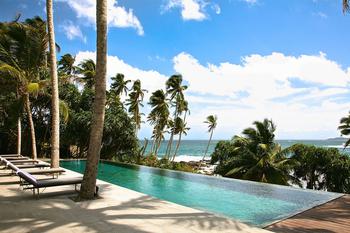 USD 800
Tangalla Beach House
A modern 3 bedroom beach house designed to maximise the spectacular views over the bay offered from its ...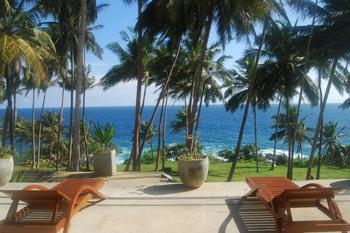 USD 800 - 1,500
Saffron House
South facing, elevated villa located on a hill side overlooking the Ocean with four double bedrooms close to ...
×
15% discount for all bookings in March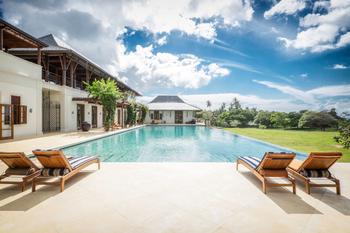 USD 1,000 - 2,500
Ranawara
A stunning 5 bedroom luxury villa set in a 32 acre private estate facing a largely deserted soft ...
×
20% discount for all bookings in July & August of 3 nights or more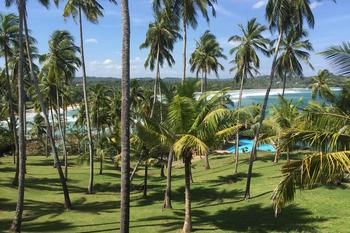 USD 1,500 - 2,500
Claughton House
This 5 bedroom villa is simply stunning. Designed by the great Geoffrey Bawa it offers incredible views over ...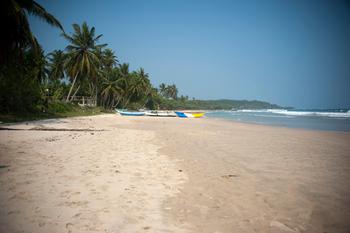 Mawella Beach Villa
A big and comfortable family beach house located on a largely protected beach close to Tangalla.
Ranna House
A lovely three-bedroom beach front Villa located in Ranna, Tangalle in Sri Lanka's pristine and stunning Deep South ...