family beach villa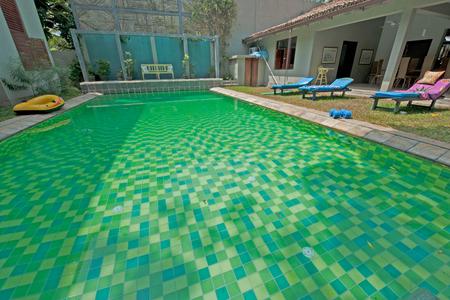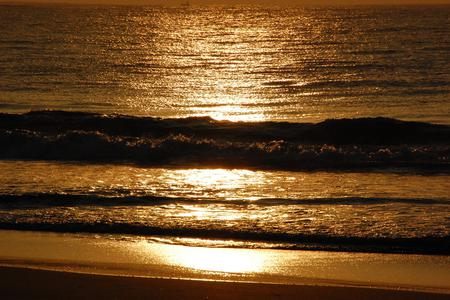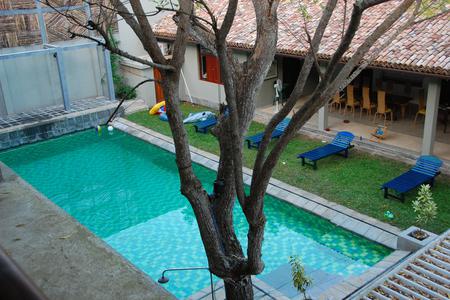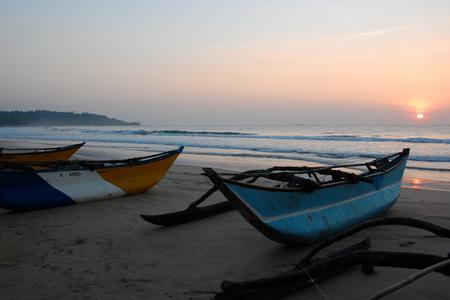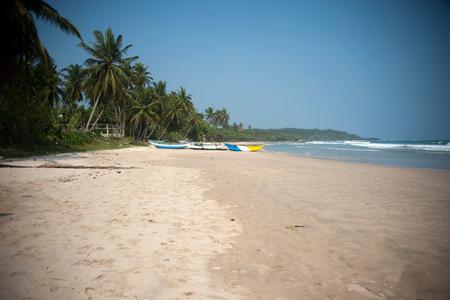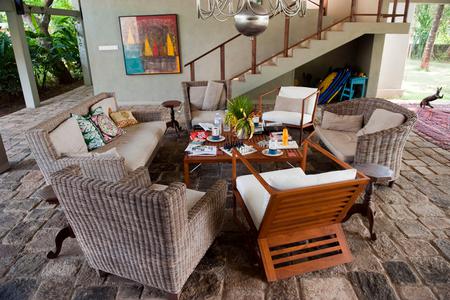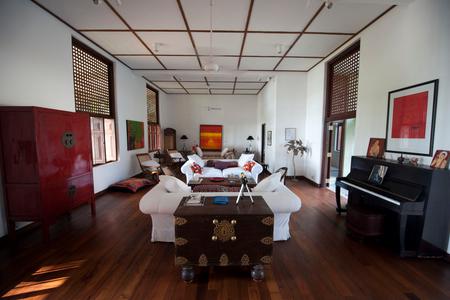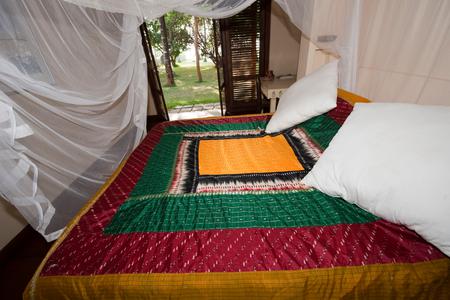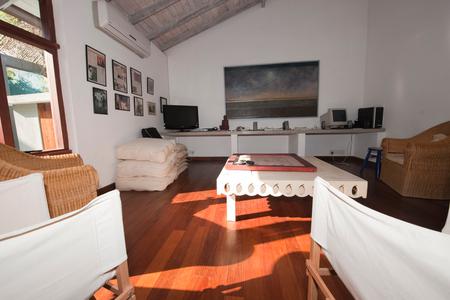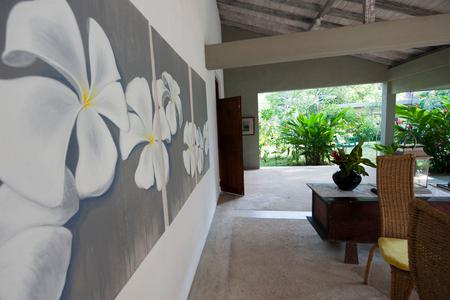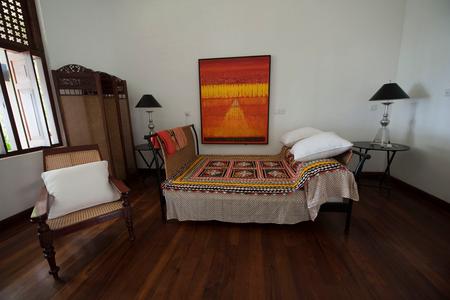 Details
This large and unique family beach villa sits on approx 5,150 sq m of land and is located close to the southern town of Tangalla on a wide and long sandy beach in a protected bay.
The house (8,500 sq ft) has 7 bedrooms; an upstairs with a large south facing balcony offering unparalleled views over the gardens, beach and ocean; a large indoor sitting room with teak flooring; an outdoor seating area; downstairs master suite; study/tv room; massage pavilion set amidst landscaped tropical gardens; a cool 20ft deep swimming pool; a modern family kitchen and dining area; and separate staff quarters. Full plans and permissions are available.
The entrance to the property is via a long smooth tree lined drive to the private gate that opens to space for several cars..here lie the working parts of the house..the generator room and electrical transformer. The staff quarters with small kitchen garden face this area. Entering the house you face a covered walkway with antique stone columns leading to the front of the main house where the bedrooms and sitting room are located. Turn to the right and you will see the kitchen, dining area and study. The incredibly deep tiled pool separates these two areas.
The sea in SL is notorious for challenging rips and flowing tides but due to the needle point headland to the west of this centrally located villa, the sea here is amongst the safest areas to swim on the whole coastline throughout the year. But should you ever get bored then just around the corner is the luxurious Amanwella Hotel.
Location: South West

unique

7 bedrooms

20ft deep swimming pool

quiet, un spoilt location

boogie board surfing

private beach gate

modern kitchens

sitting room + study/TV room

5,150 sq m of land

8,500 sq ft house
Floorplan