Stunning tea estate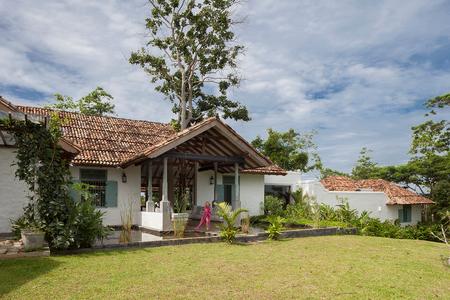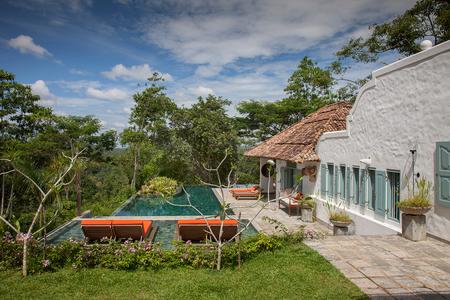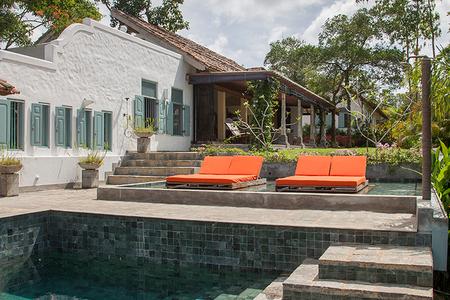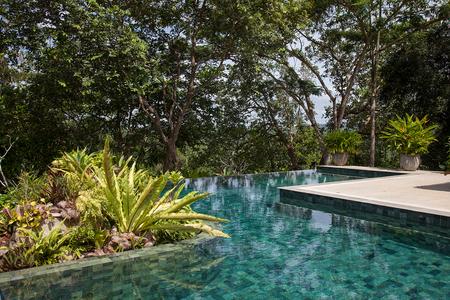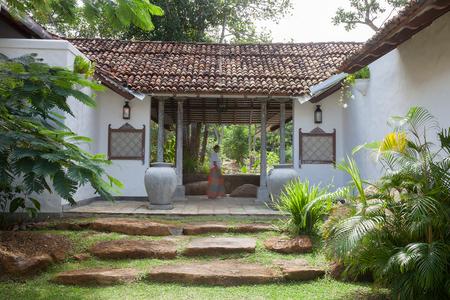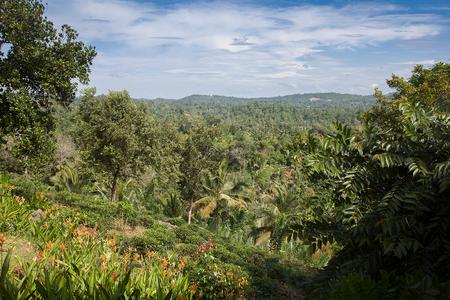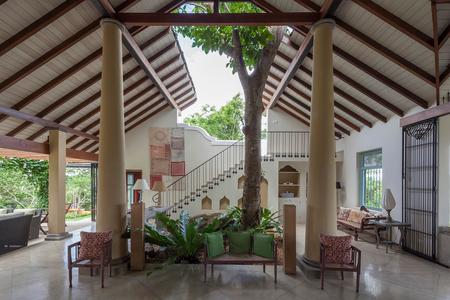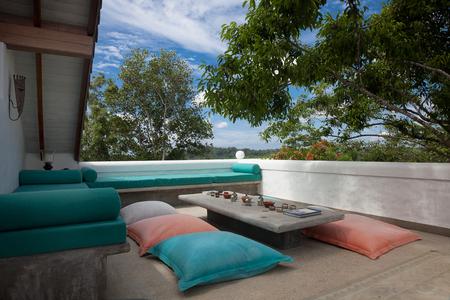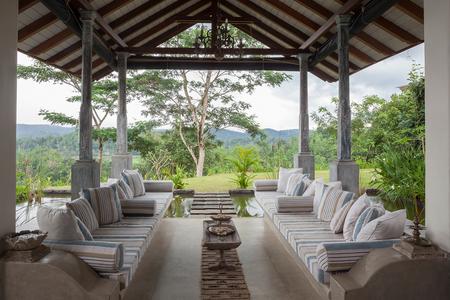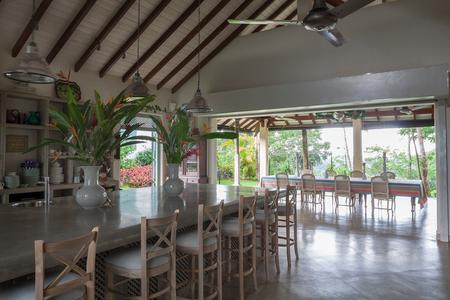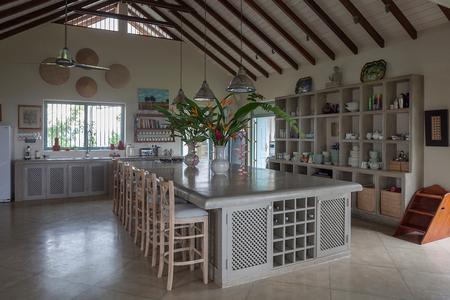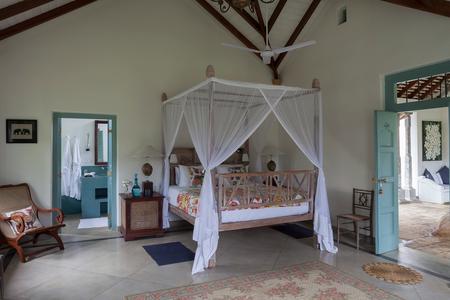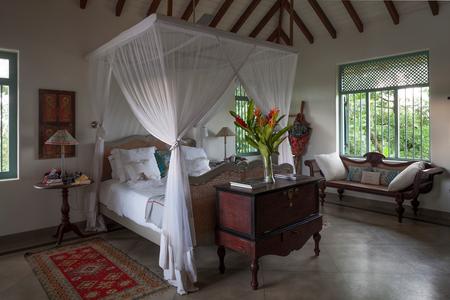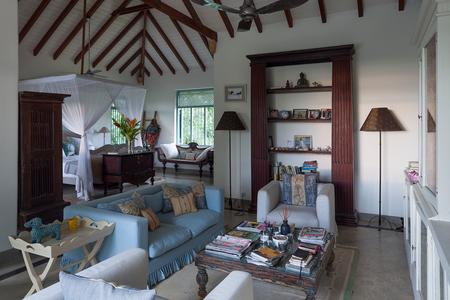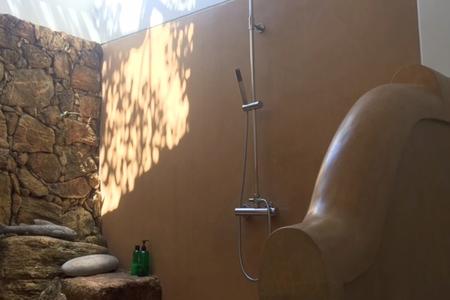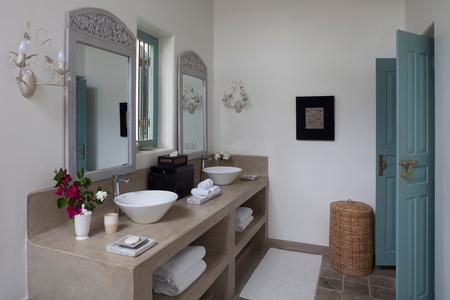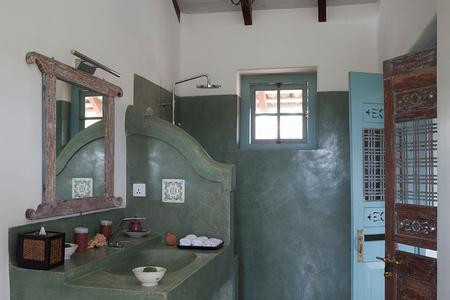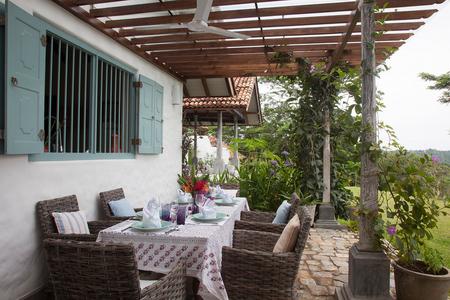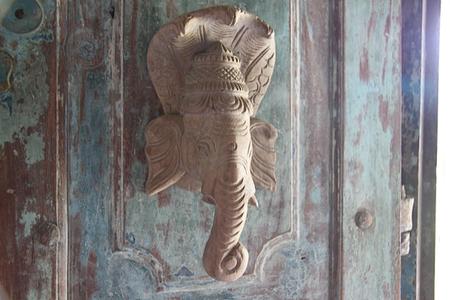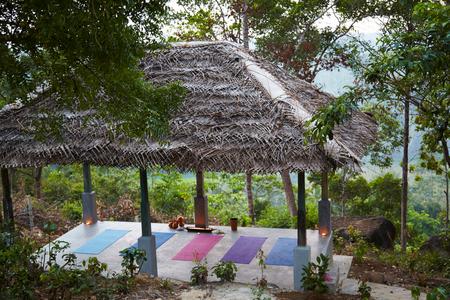 Details
Climb the ancient track bordered on one side by a dry stone wall holding back mango and avocado trees as well as pineapple plants and by a carpet of perfectly tended tea on the other to the top of the hill, the largest in the area, and arrive at the smooth granite boulders that lead to this stunning house. A superb collaboration between the English owners and an acclaimed Sri Lankan architect has evolved to create this truly spectacular tropical paradise.
The design of the house is linear set along the ridge of the hill to allow the eyes and senses to feast on the far reaching views at every turn of the head. The six bedrooms - sleeping up to 14 adults (one bedroom has two double beds) - are positioned from one end of the property to the other and all have much evidence of attention to detail when looking after guests. In fact it is easy to see that the house is owned by people who whilst enjoying the company of friends and family know they also want some private time and there are numerous secluded sitting and chilling areas. All rooms are luxuriously appointed and the owners really have taken enormous care to ensure every need has been anticipated.
The long dining table is located on a covered verandah open to the magnificent kitchen and leads into a huge sitting room with soft sofas and armchairs. Both the kitchen and sitting room enjoy 360 commanding views. At the far end there are stone steps that lead up to the roof terrace perfect for sunset drinks and there is a peaceful pavilion with stepping stones over a pond that looks across to the valley to the hills in the distance. The gorgeous tiled L shape pool is off the master bedroom that in itself has a private seating area and there are sun loungers and seating for all.
Words and photographs cannot do this magnificent new villa justice.