Enquire about W Beach Villas
W Beach Villas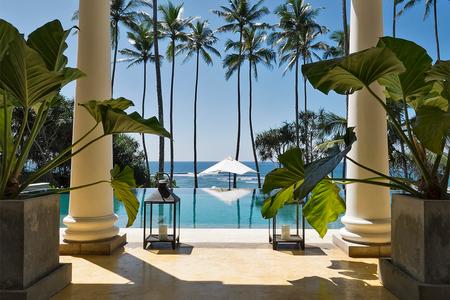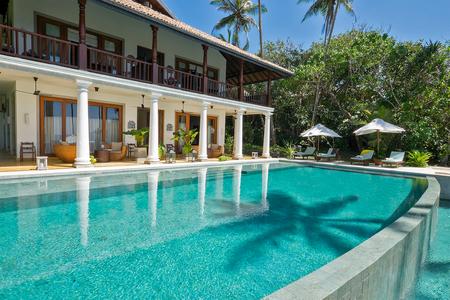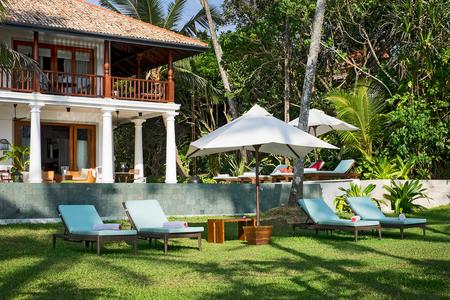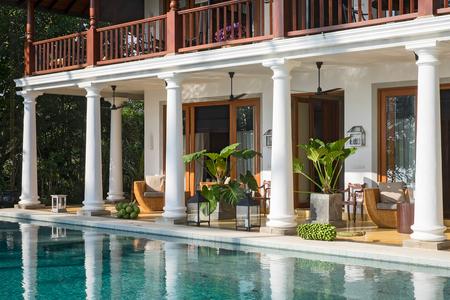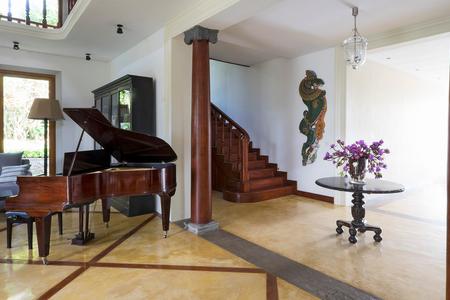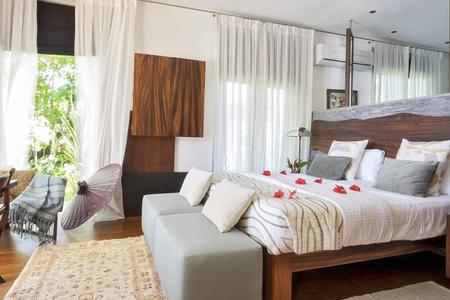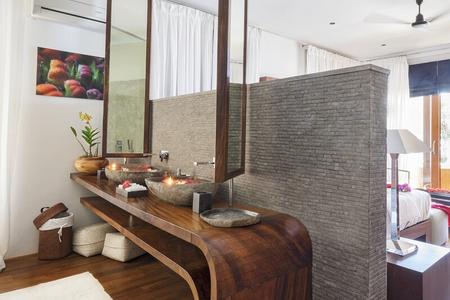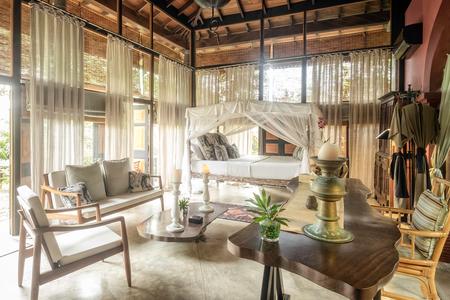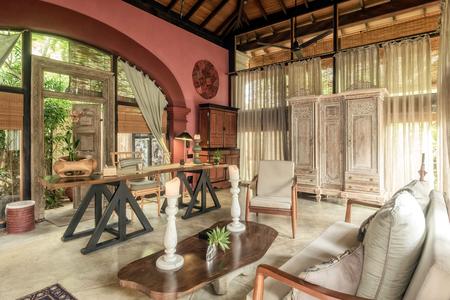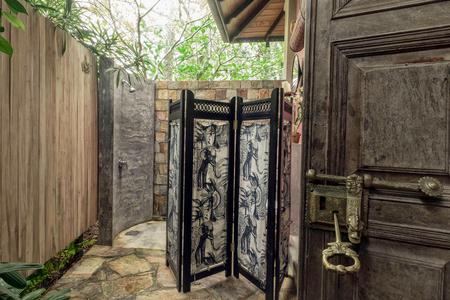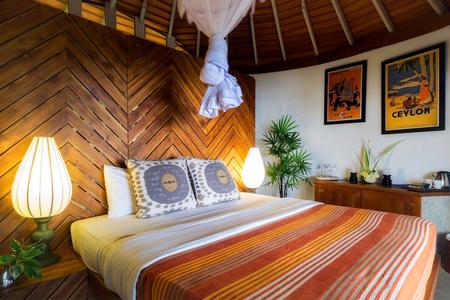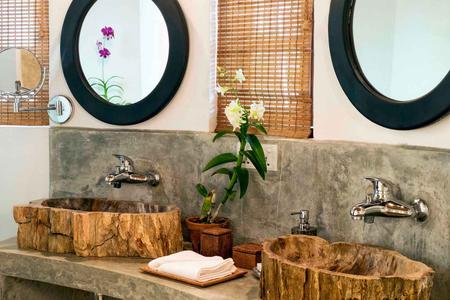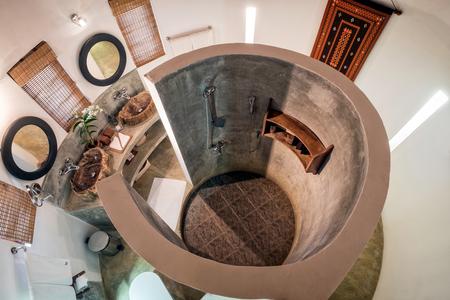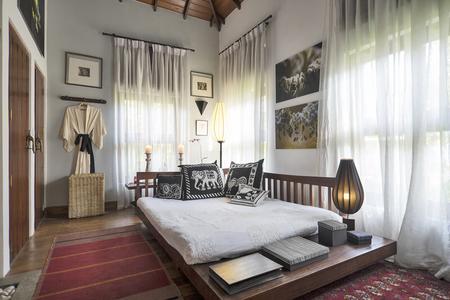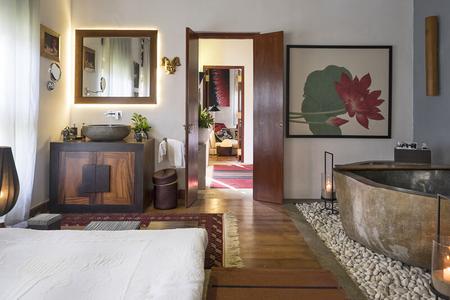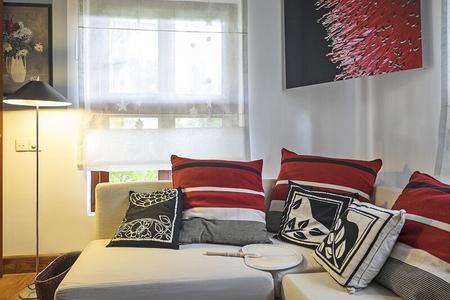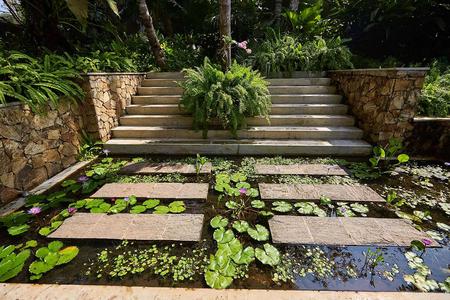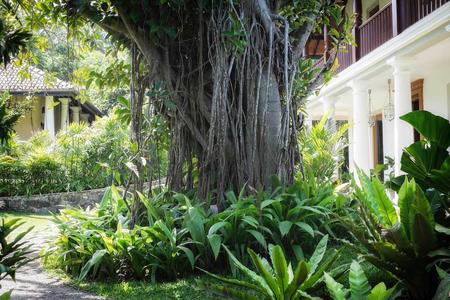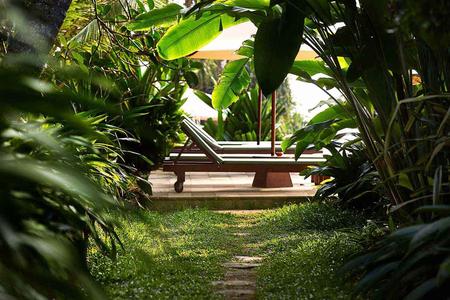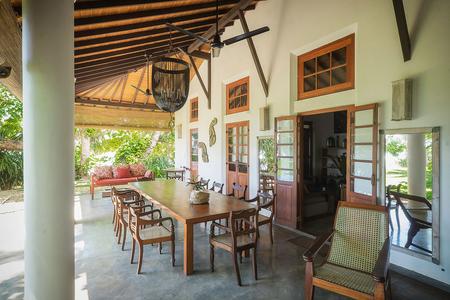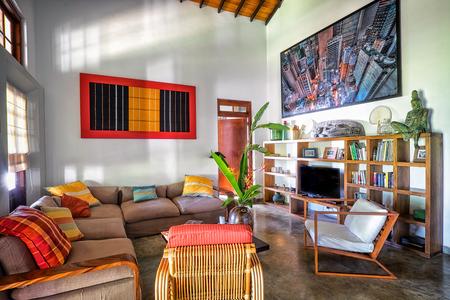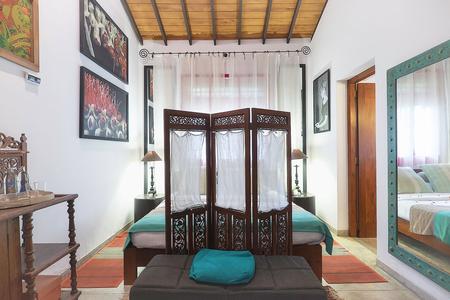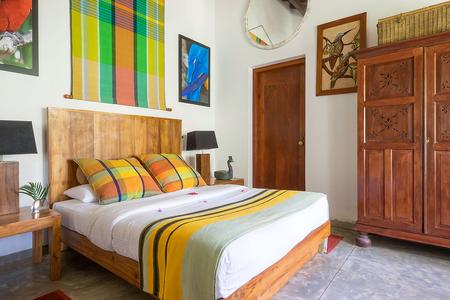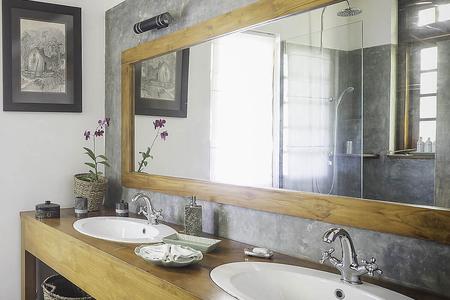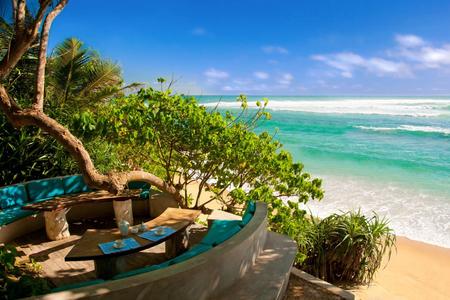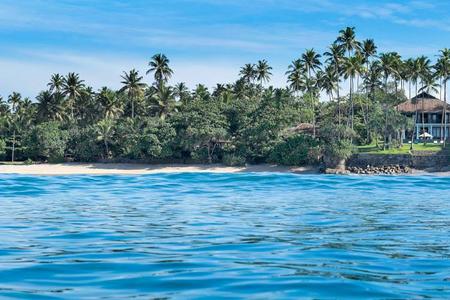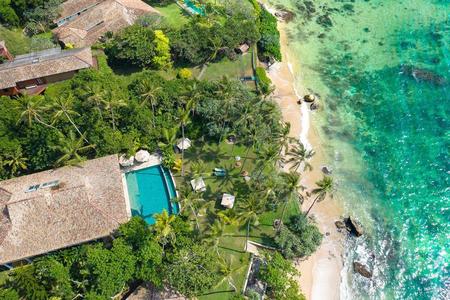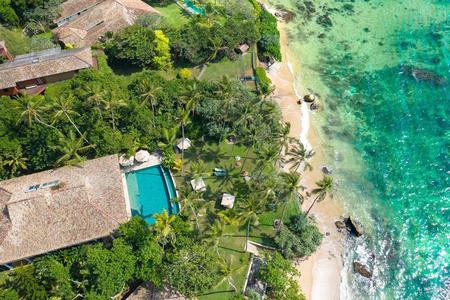 Details
Eleven bedrooms spread over 5 buildings set within an 4000sqm of tropical gardens and overlooking the beach and ocean towards a surf break.
The main villa is the owners vision of the perfect beach home on the ocean. Every element was thought out with love and attention to the peculiarities of the local climate: from the hugely deep pool to the vaulted nine-meter ceilings. Vintage Portuguese tiles, teak and mahogany wood, antique furniture and massive doors give the villa a genuine colonial feeling. There are 4 bedrooms - 2 on the ground floor and 2 upstairs.
Behind the main villa stands the garden house with a double bedroom and adjoining sitting room. The path leading to the house is framed by two bamboo palms, and winds through the inner garden to the house. It creates a special feeling, the expectation of a miracle. The entrance portal brings the outdoor space into the interior. The portal is supported by two columns, built from carved mahogany wood and granite. Stone steps, leading up to an artificial pond with goldfish, deliver you to the entrance.
The other side of the main entrance sits the Ambalama Pavilion. Filled with grand old doors and columns amongst local antique ruins the walls of the pavilion have massive glass panels. There is a double bedroom with an open-air bathroom, vaulted ceilings and a huge Hemingway style writing desk.
A guest bedroom is located to the side of the Ambalama and is called Muhudu Bella, which translates to "seashell." The name choice was no accident, as Muhudu Bella is designed in the shape of a spiral.
The original house with a hundred years of history – Walauwa lies with ocean views and has two bedrooms, a sitting room and kitchen and a wide verandah. The reconstruction was very carefully completed in order to preserve the spirit of the building, its tranquility, coolness and silence. Almost everything here remains as it was, including the elements of colonial architecture, the arrangement of rooms and the enormous trees in front.
11 rooms

Sleeps: 22

Location: Weligama

Direct beach access

Overlooking surf break

4 suites in main house with ocean views

11 bedrooms in 5 buildings

House staff incl Chef

4000sqm tropical gardens

Ocean front

Massage spa pavilion
Rates and availability
All prices in US dollars per night per villa
2023 September
M
T
W
T
F
S
S
1
2
3
4
5
6
7
8
9
10
11
12
13
14
15
16
17
18
19
20
21
22
23
24
25
26
27
28
29
30

2023 October
M
T
W
T
F
S
S
1
2
3
4
5
6
7
8
9
10
11
12
13
14
15
16
17
18
19
20
21
22
23
24
25
26
27
28
29
30
31

2023 November
M
T
W
T
F
S
S
1
2
3
4
5
6
7
8
9
10
11
12
13
14
15
16
17
18
19
20
21
22
23
24
25
26
27
28
29
30

2023 December
M
T
W
T
F
S
S
1
2
3
4
5
6
7
8
9
10
11
12
13
14
15
16
17
18
19
20
21
22
23
24
25
26
27
28
29
30
31

1st-20th: $2,645

21st on: $5,520

2024 January
M
T
W
T
F
S
S
1
2
3
4
5
6
7
8
9
10
11
12
13
14
15
16
17
18
19
20
21
22
23
24
25
26
27
28
29
30
31

1st-10th: $5,520

11th on: $3,776

2024 February
M
T
W
T
F
S
S
1
2
3
4
5
6
7
8
9
10
11
12
13
14
15
16
17
18
19
20
21
22
23
24
25
26
27
28
29

2024 March
M
T
W
T
F
S
S
1
2
3
4
5
6
7
8
9
10
11
12
13
14
15
16
17
18
19
20
21
22
23
24
25
26
27
28
29
30
31

2024 April
M
T
W
T
F
S
S
1
2
3
4
5
6
7
8
9
10
11
12
13
14
15
16
17
18
19
20
21
22
23
24
25
26
27
28
29
30

2024 May
M
T
W
T
F
S
S
1
2
3
4
5
6
7
8
9
10
11
12
13
14
15
16
17
18
19
20
21
22
23
24
25
26
27
28
29
30
31

2024 June
M
T
W
T
F
S
S
1
2
3
4
5
6
7
8
9
10
11
12
13
14
15
16
17
18
19
20
21
22
23
24
25
26
27
28
29
30

2024 July
M
T
W
T
F
S
S
1
2
3
4
5
6
7
8
9
10
11
12
13
14
15
16
17
18
19
20
21
22
23
24
25
26
27
28
29
30
31

2024 August
M
T
W
T
F
S
S
1
2
3
4
5
6
7
8
9
10
11
12
13
14
15
16
17
18
19
20
21
22
23
24
25
26
27
28
29
30
31

2024 September
M
T
W
T
F
S
S
1
2
3
4
5
6
7
8
9
10
11
12
13
14
15
16
17
18
19
20
21
22
23
24
25
26
27
28
29
30

2024 October
M
T
W
T
F
S
S
1
2
3
4
5
6
7
8
9
10
11
12
13
14
15
16
17
18
19
20
21
22
23
24
25
26
27
28
29
30
31

2024 November
M
T
W
T
F
S
S
1
2
3
4
5
6
7
8
9
10
11
12
13
14
15
16
17
18
19
20
21
22
23
24
25
26
27
28
29
30

2024 December
M
T
W
T
F
S
S
1
2
3
4
5
6
7
8
9
10
11
12
13
14
15
16
17
18
19
20
21
22
23
24
25
26
27
28
29
30
31

2025 January
M
T
W
T
F
S
S
1
2
3
4
5
6
7
8
9
10
11
12
13
14
15
16
17
18
19
20
21
22
23
24
25
26
27
28
29
30
31

2025 February
M
T
W
T
F
S
S
1
2
3
4
5
6
7
8
9
10
11
12
13
14
15
16
17
18
19
20
21
22
23
24
25
26
27
28

2025 March
M
T
W
T
F
S
S
1
2
3
4
5
6
7
8
9
10
11
12
13
14
15
16
17
18
19
20
21
22
23
24
25
26
27
28
29
30
31

2025 April
M
T
W
T
F
S
S
1
2
3
4
5
6
7
8
9
10
11
12
13
14
15
16
17
18
19
20
21
22
23
24
25
26
27
28
29
30

2025 May
M
T
W
T
F
S
S
1
2
3
4
5
6
7
8
9
10
11
12
13
14
15
16
17
18
19
20
21
22
23
24
25
26
27
28
29
30
31

2025 June
M
T
W
T
F
S
S
1
2
3
4
5
6
7
8
9
10
11
12
13
14
15
16
17
18
19
20
21
22
23
24
25
26
27
28
29
30

2025 July
M
T
W
T
F
S
S
1
2
3
4
5
6
7
8
9
10
11
12
13
14
15
16
17
18
19
20
21
22
23
24
25
26
27
28
29
30
31

2025 August
M
T
W
T
F
S
S
1
2
3
4
5
6
7
8
9
10
11
12
13
14
15
16
17
18
19
20
21
22
23
24
25
26
27
28
29
30
31
Similar villas